Welcome to MCSD Food Service!
Good nutrition and learning go hand in hand.

The Nutrition Services department is made up of a team of food and nutrition professionals that are dedicated to students' health, well being and their ability to learn. We support learning by promoting healthy habits for lifelong nutrition and fitness practices.

Meals, foods and beverages sold or served at schools meet state and federal requirements which are based on the USDA Dietary Guidelines. We provide students with access to a variety of affordable and appealing foods that meet the health and nutrition needs of students.
Parents - News Flash!
While the return to school is not what any of us envisioned, I want to assure you that the MCSD Food Service team is working hard to create a welcoming and safe environment to provide healthy meals for all students. There will be significant changes to the meal program so please check our new Food Service website frequently. www.MCSDfoodservice.org
Due to COVID, we will not be sending home paper menus. Menus, along with nutritionals, will be available on our new website.
Last spring the USDA allowed all students to receive meals at no charge during the COVID-19 closure.
The waiver to continue that process has been extended by the USDA until June of 2022!
That means ALL children in our community under the age of 18 years, are eligible to receive FREE breakfast and lunch meals all school year. PLEASE encourage your kids to take meals. The funding we need to run the program comes from participation, so WE NEED our kids to eat!
As amazing as that is, I still am requesting that all families to fill out a 2020-2021 free/reduced meal application. AND. . . .Next school year, I will ask that you do it again. The School District receives many benefits that your children will recognize just from that data these applications provide. Funding for computers, waivers for test fees and often the cost of field trips is waived based on the eligibility of your children's meal application.
ALSO IMPORTANT, if your family was eligible for the free/reduced meal plan, IN THE PREVIOUS SCHOOL YEAR, that eligibility automatically rolls over for the first 30 school days of this year. YOU MUST fill out a new application EVERY YEAR to determine eligibility BEFORE the 30th day of school, so benefits will not terminate and your students will start to accrue debt.
I am also encouraging families to apply for SNAP benefits if your financial situation has changed due to COVID-19. SNAP provides cash benefits (on an EBT card) to purchase groceries for eligible families. In addition your students will be eligible for free breakfast and lunch for the entire school year (even if your financial situation improves) It's a great benefit that I encourage everyone to take advantage of.
The Food Service team is now using student ID badges with barcodes that will be used with our NEW hands free scanners for all meal purchases. Badges will be ready before the first day of school and will be included in packets for pick up. If your students had a MySchoolBucks.com meal account and there were available funds left last year, those funds have been transferred to our NEW payment center. PLEASE go to www.K12paymentcenter.com to create an account, or add funds to your students accounts prior to the first day of school.
We are so pleased to be offering breakfast in the classroom for
ALL students K - 12! Remind your kids to take a breakfast to their room as they enter the building and don't forget to tell them ALL breakfasts are FREE!
Food service staff, teachers and room aides will monitor all allergies and communicate with teachers.
PARENTS . . .if your kids don't care for our main meal or the alternates we are offering on any given day. . . They can STILL GET FREE fruit, veggie and milk as 3 meal components constitute a reimbursable meal. It's a WIN-Win for everyone.
Lunches for grades 4-12 will be picked up in the High School cafeteria. We have changed the layout of the cafeteria for social distancing and to help speed up meal service to allow students ample time to enjoy lunch. We will be offering two separate lines to provide our students with choices. We will have our main "hot line" and will also offer a "cold line". The hot line will offer the main entree of the day with a choice of veggie of the day or a fresh tossed salad. The cold line will feature the sandwich of the day or a chef's salad. I am hoping that students will be pleased with our efforts to provide a variety of choices and enjoy meals with us each day. We will NOT be taking pre orders for grades 4 - 12, but will post daily menus at the entry to the cafe as well as on our food service website. Because of social distancing mandates, some grade levels will return to their classrooms to eat and some will remain in the cafeteria or atrium to eat.
Breakfasts for students with paid meal eligibility status will be charged $ 1.25 in grades K-5, and $ 1.75 in grades 6-12.
Lunches for K-5 are $ 2.50 and for grades 6-12 will be $ 2.75.
If you have any questions or if I can help in any way, please give me a call.

Deborah Mackey
Food Service Director
(518) 450-4085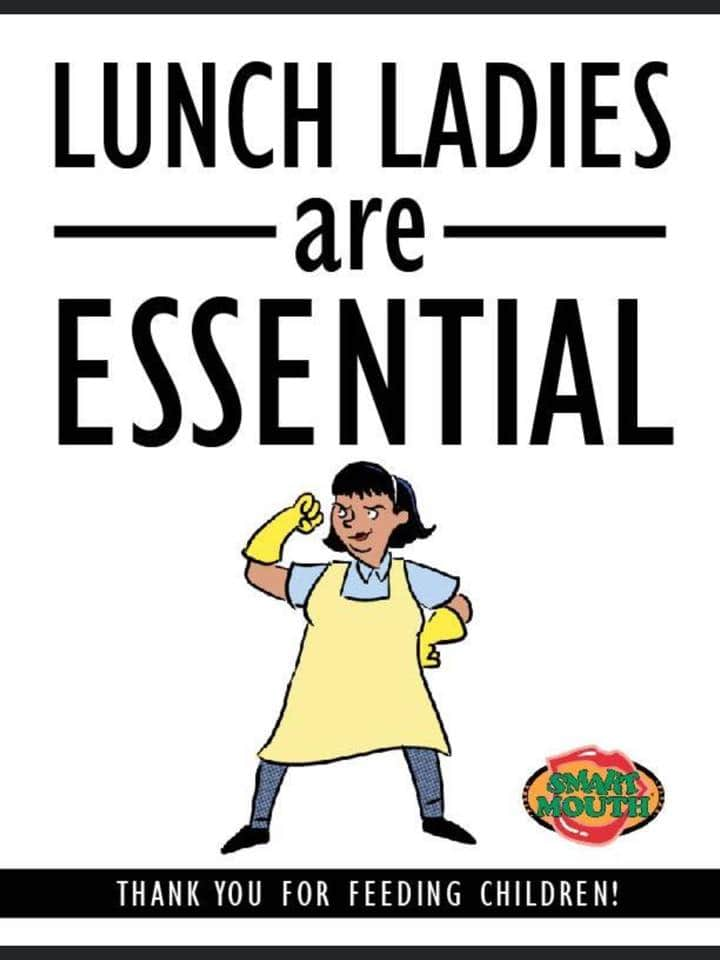 To apply for Free and Reduced applications online please go to www.lunchapplication.com
Find your Free and Reduced paper application for the school year 20-21 here: